Nigerian Army Salary Structure – full monthly and annual earnings
Nigerian Army Salary Structure – full monthly and annual earnings details below; Nigerian Army Salary Structure… The Nigerian Army has played a major role in the country in terms of security and perhaps they deserve bountiful and enviable rewards as salary. Contrary to the belief of some people that Nigerian Soldiers earn heavy monthly salary, we ascertain the Nigerian army salary earned every month end by Soldiers according to their ranks.
Nigerian Army Salary Structure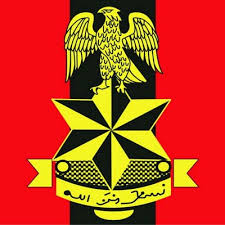 A Nigerian soldier is being paid according to his or her rank and years of service. The Nigerian Army's basic function is to safeguard the nation against any sort of external aggression, support the interest of its citizens and country and it is known to be the largest in West Africa, however according to a report on globalsecurity.org most of the soldiers can perform a little more than the basic defensive operations.
Salary Structure 
Nigerian Army Salary Structure for Non-Commissioned Officers
Private Soldier – N48-49,000
Lance Corporal – N54-55,000
Corporal – N58,000
Sergeant – N63,000
Staff Sergeant – N68,000
Warrant Officer – N80,000
Master Warrant Officer – N90,000
Nigerian Army Salary Structure for Commissioned Officers
Second Lieutenant – N120,000
Lieutenant – N180,000
Captain – N220,000
Major – N300,000
Lt. Colonel – N350,000
Colonel – N550,000
Brigadier General – N750,000
Major General – N950,000
Lt. General – N1 million
General – N1.5 million.
Crocodile Smile and Operation Python Dance Salary Scale.
You might be wondering how much is the salary of soldiers fighting Boko Haram? (Crocodile Smile and Operation Python Dance) According to an authoritative report, it states that Nigerian soldiers fighting Boko Haram earn N60K as salary but another report debunked it and put the correct figure as N49,000 equivalent to $249 monthly or £157 monthly while daily feeding allowance is N500.
You should be aware that the Nigerian army is the largest of the Nigerian Armed forces but not the highest paid. It is their sole duty to be responsible for land warfare operations, just like the Navy is responsible for protecting the water boundaries of the nation. On the other hand, the Airforce is responsible for securing Nigeria's air space against external threats.
Read on NPF shortlisted candidates
The Nigerian Army is among the most equipped military in Africa and its affairs are dully managed by the Nigerian Army Council. The Chief of Army staff is also the head commander of the army and his salary the highest. Since its inception, they have been involved in various peace keeping missions and series of combats, both on the local and international scene. Latest of these wars is the war against the Boko Haram insurgents.
---
Get Informed
MyEduHub is your topnotch education hub that hops in to fill the void that other standard media creations leave. And below are things we have in stock for you cause your satisfaction is our sole priority
Past Questions and answers to outstanding exams in sub-Saharan Africa
Scholarships  For Undergraduates
Scholarships for Africans 
Scholarships for Nigerians
Latest Updates for Various Schools and institutions
Trending and hot recruitment spots
Jobs in Nigeria 
High paying Jobs In Nigeria
Scholarship Past Questions And Answers
Examination Guides 
Awards and Internships
What your opinion? Great isn't it! 
In case you would like us to keep you updated first with our latest school news, trending recruitments and jobs updates, scholarships updates, exams guide and so much more kindly drop your email below, subscribe to our feed and make sure you share this post using any social media icon available on this website
---
EXTERNAL LINKS DISCLAIMER: All information posted on Myeduhub are provided for general and educational information purposes only. The use of any of external links is at your own risk, The provision of these external links does not constitute affiliation of any kind, or any advertising or solicitation advisory, fiduciary or other relationship is created between. Myeduhub will not be liable for any damages, losses or causes of action of any nature arising from any use of any of the external links or the provision of these informational articles.
---
COPYRIGHT WARNING: Any redistribution or reproduction of part or all of the contents in any form is prohibited other than the following:
you may print or download to a local hard disk extracts for your personal and non-commercial use only
you may copy the content to individual third parties for their personal use, but only if you acknowledge the website as the source of the material
You may not copy, reproduce, modify, republish, transmit or distribute any material from this site without express written permission. All efforts have been made to ensure the accuracy of the information presented on this site.
However if you think you own this content & believe your copyright was violated or infringed, please do well to file a complaint to us at ekijazzyjax@gmail.com and be rest assured that actions will be taken immediately
Tags: army salary structure, army salary structure full monthly, nigerian army, nigerian army salary, nigerian army salary structure