Nigerian Universities that Admit Student Without JAMB 2018.
Do you wish to study in any accredited higher institution without undergoing the stress of writing JAMB? If yes, this article got you covered. This page will enlightened you on the list of Nigerian Universities you can successfully gain admission without JAMB. See more relevant information below;
List of Nigerian Universities that Admit Student Without JAMB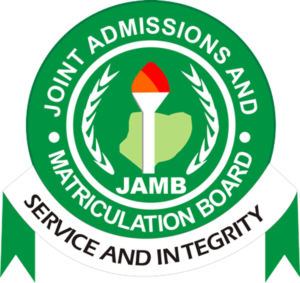 Every student in Nigeria knows how stressful and frustrating it is to write JAMB continuously without attaining success. However, in some cases, your UTME score might exit the propose cut off mark, but your course of study hinder your entrance to the university of choice (it happens) – then you are only left with the decision of picking back the biro.
Bother less, this article is crafted for your purpose. Just follow me…
1. National Open University of Nigeria.
This school does not require you to write JAMB (Joint admission and matriculation board) exams or ask for JAMB results to be qualified for admission into the school and they're currently accepting application from interested students who're seeking immediate admission.
Below are the list of things you need to know about Noun:
No JAMB result is required
To get started, log into the official website of the National Open University of Nigeria and complete the Application Form before you can be admitted.
The admission process takes approximately 72 hours.
Noun University is available throughout the country, Nigeria with over 32,000 students
Open University of Nigeria has programs for undergraduates, Diploma, other well recognized Certifications like CISA, CIA etc., Postgraduate, Masters and Ph.D. Programs.
National Open University will never go on strike.
The duration of the most courses is 4 years.
2. IJMB in Unilorin, University of Abuja and ABU Zaria.
The program offered in these schools is called INTERIM JOINT MATRICULATION BOARD. It's an advanced A Level program offered for 9 months duration, and after completion qualifies you to 200 level in any of the Nigerian Universities through Direct Entry.
Keep in mind, this program is a legitimate program and the requirement is also available on JAMB brochure. Also, this program does not need JAMB result or require that you sit for JAMB, instead it requires only your o'level result from either WAEC, NECO, or NABTECH.
3. Diploma School or PRE-DEGREE Programs.
An example is DELSU, ESUT or UNIPORT: This is a program that's mainly from Nigerian tertiary institution/universities that do not offer diploma and/or pre-degree program. If you're planning to become a university student, you should know what a Diploma is in Nigeria.
A diploma is a program that runs for 1-2 years, based on the school you choose to attend and the course. After you have completed the program, you'll be offered admission into 200 level through direct entry. The Pre-degree runs from 7 to 9 months and it also depends on the school that gives you admission into 100 level after completion.
Private Schools/institutions like UNIPORT is the same as the Pre-degree program which runs for several months like 7 months and those who scale through the program are admitted into 100 level in the same university
4. Private Universities. 
A good example of the private schools is Madonna in Okija or any other locations in Nigeria. The good thing about a few of the private Universities in Nigeria is that you can get admission easily if you have the required WAEC results and can afford the tuition fees.
In other words, a student can walk into the school with the required WAEC results and will be admitted without a JAMB, and even some are admitted without WAEC results but it is only on a special condition. That condition being that before you get to 300 level or final year, the basic admission requirements like JAMB and WAEC/NECO must be ready before your final year clearance or you'll not graduate.
In summary, many might say that these schools are expensive and can't afford the school fees, but keep in mind that the earlier the better and plan ahead. Wasting your time trying to get the highest JAMB score is not the ultimate – Age waits for nobody.
If you're among the student looking to gain admission into any of the list of universities in Nigeria and/or need to know Universities in Nigeria that admit without JAMB – stop wasting your time and start your application today.
---
Get Informed
MyEduHub is your topnotch education hub that hops in to fill the void that other standard media creations leave. And below are things we have in stock for you cause your satisfaction is our sole priority
Past Questions and answers to outstanding exams in sub-Saharan Africa
Scholarships  For Undergraduates
Scholarships for Africans 
Scholarships for Nigerians
Latest Updates for Various Schools and institutions
Trending and hot recruitment spots
Jobs in Nigeria 
High paying Jobs In Nigeria
Scholarship Past Questions And Answers
Examination Guides 
Awards and Internships
What your opinion? Great isn't it! 
In case you would like us to keep you updated first with our latest school news, trending recruitments and jobs updates, scholarships updates, exams guide and so much more kindly drop your email below, subscribe to our feed and make sure you share this post using any social media icon available on this website
---
EXTERNAL LINKS DISCLAIMER: All information posted on Myeduhub are provided for general and educational information purposes only. The use of any of external links is at your own risk, The provision of these external links does not constitute affiliation of any kind, or any advertising or solicitation advisory, fiduciary or other relationship is created between. Myeduhub will not be liable for any damages, losses or causes of action of any nature arising from any use of any of the external links or the provision of these informational articles.
---
COPYRIGHT WARNING: Any redistribution or reproduction of part or all of the contents in any form is prohibited other than the following:
you may print or download to a local hard disk extracts for your personal and non-commercial use only
you may copy the content to individual third parties for their personal use, but only if you acknowledge the website as the source of the material
You may not copy, reproduce, modify, republish, transmit or distribute any material from this site without express written permission. All efforts have been made to ensure the accuracy of the information presented on this site.
However if you think you own this content & believe your copyright was violated or infringed, please do well to file a complaint to us at ekijazzyjax@gmail.com and be rest assured that actions will be taken immediately